Scotmas Ltd - Novel Delivery Mechanisms for Biocides - Undergraduate Placement
Recruiter

Location

Kelso, Scottish Borders

Salary

£18,500 per annum

Closes

03 Mar 2017

Sector

Contract Type

Hours
Fantastic new opportunity for a talented Chemistry student to join world leading designers and manufacturers of Chlorine Dioxide systems!
About the company
Scotmas Group are European leaders in the design and manufacture of water treatment, hygiene and environmental care systems; specialising in the environmentally friendly chlorine dioxide molecule which is increasingly being used as an alternative to toxic and environmentally damaging biocides such as chlorine. Scotmas Group are a family owned and managed business with 50 staff worldwide, with our Head Office in Scotland, UK, and sites in Chile, Egypt, India, Turkey and Portugal. Scotmas have developed an impressive track record of international projects, and their team of engineers and technicians have experience working in demanding environments such as power stations, aid camps and offshore oil installations. Their customers range from large multi-national organisations to small businesses in a wide range of industries including agriculture, public water supplies, building services, healthcare and food processing.
Job Purpose
Scotmas are currently looking to appoint a talented Chemistry undergraduate to join their team, to work alongside a multidisciplinary team of chemists, microbiologists and chemical engineers in a small business environment, where they will carry out practical research work into delivering biocides in the most efficient and environmentally sustainable method, in order to protect human and animal health.
Job Accountabilities
Scotmas manufacture a range of environmentally sustainable biocides which are normally used as an alternative to chlorine in order to protect people and the environment from dangerous bacteria. We continuously strive to reduce the amount of active biocide that is required to be released into the environment in order to achieve the biocidal objective, and utilise a number of formulation techniques, such as microencapsulation, powder, tablet & gel formulation and in-situ biocide generation in order to achieve these objectives.

Taking a lead from our market development team, the successful placement will independently research a number of commercial problems encountered by our customers, and develop sustainable biocide delivery systems to meet these challenges. This will involve working closely with our team on engineers on the design and development of novel chemical dosing equipment, as well as carrying out basic formulation skills in order to deliver active ingredients in a form acceptable to the consumer market.
You will be expected to become conversant in ion chromatography, and to carry out basic level laboratory testing, and develop protocols for field trials (assisting on site where possible). You will also be expected to provide high quality reports on your work, for submission to customers and regulators where necessary. You will become conversant in various aspects of the regulatory regime for biocides and chemicals within Europe, assisting to submit regulatory dossiers for developed products where required.
Scotmas have a long history of academic collaboration, and it is possible that your work may be carried out in conjunction with academic partners from a number of Universities and Research Institutes. Our work has a strong commercial focus on delivering a working product within a reasonable timeframe. As such, you will be exposed to the realities of business at a very hands-on level, with full exposure to product and project costing, sales process and application support. The successful candidate will be hands-on, self-motivated and eager to use their skills within a fast paced and flexible business environment.
Likely learning outcomes
The successful candidate will:
Be exposed to the latest formulation techniques with respect to active substance delivery (encapsulation, gel delivery, tablet formulation etc.), applicable to a variety of industries
Work alongside process engineers and mechanical/electrical staff to assist with design and development of new equipment
Develop an awareness of the regulatory regime for biocides and chemicals more widely
Develop a commercial awareness of project and job costing
Work alongside PhD and postdoctoral research fellows to further more complex projects
Learn accountability for commercial and technical success/failure of innovations placed on the market
Relevant Disciplines
UNDERGRADUATES only: Working towards accredited Chemistry Degree.
For further information regarding accredited courses, please visit: http://www.rsc.org/Education/courses-and-careers/accredited-courses
Additional Information
Please ensure that you are willing and able to live within commutable distance of the company site before applying. This placement is located in Kelso, Scotland. Cogent Life Science Placements Service are managing the recruitment for this placement at our client's request, therefore we ask that applications are made through our website please.
The Royal Society of Chemistry is the world's leading chemistry community, advancing excellence in the chemical sciences. With 51,000 members and a worldwide knowledge business that spans the globe, it is the UK's professional body for chemical scientists; a not-for-profit organisation with 170 years of history and an international vision for the future. The Royal Society of Chemistry as part of its small companies programme, EnterprisePlus (www.rsc.org/sme) has granted a small number of companies funding to host a "year in industry" placement. Funding has been awarded in recognition of their ability to develop and mentor an undergraduate chemist and robustness of the project content and structure in terms of its scientific content and what you will learn. This year, Scotmas Limited is a well-deserved recipient of this prestigious funding. It is expected that if you are successful in being selected for this role that you are a member of the Royal Society of Chemistry by the time you start the placement. Royal Society of Chemistry membership is just £19 and you can join online at: http://www.rsc.org/Membership/join/admission/undergrad/index.asp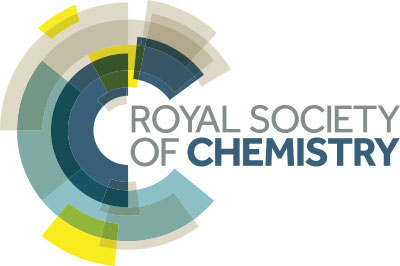 Please note: only UNDERGRADUATES can be considered for this placement
Closing date: 03/03/17