Chromition Limited - Scientist - Undergraduate Placement
Recruiter

Closes

26 Jan 2017

Sector

Contract Type

Hours
Excellent opportunity for a Chemistry undergraduate to acquire substantial experience, skills and expertise!
Job Purpose
During the one year placement, the student will be supported to complete specific tasks in a timely manner in-order to deliver the outlined project. Accordingly, the student will work in a team with the ultimate aim of developing our proprietary Luminspheres™ light-emitting particles into it for labelling biological molecules that will be supplied globally by our bioscience collaborator. Specifically, the project will involve the design, synthesis, purification and analysis of precursor monomers that will be polymerised into Luminspheres™ for conjugation to antibodies, screened in a biological assay and supplied to our collaborator by the end of the one year placement. Chromition pioneer novel platform technology. The placement student will be able to get sight of all the activities within the company. This is a great opportunity to work with experts in their field.
Job Accountabilities
The key tasks & deliverables for the student to achieve over the one year industrial placement in order o accomplish our ultimate aim of developing Luminspheres™ into biological kits include:
Prepare, purify, analyse polar monomer that can disperse Luminspheres™ in water.
Prepare, purify, analyse monomers that absorb uv-light used to visualise Luminspheres™.
Prepare, purify, analyse blue, green, red monomers.
Prepare, purify, analyse monomer(s) with appropriate functional group to attach antibody
Polymerise aforementioned monomers to provide blue, green & red Luminspheres™
Purify and characterise Luminspheres™
Couple Luminspheres™ to antibody.
Benchmark performance of Luminspheres™-antibody conjugate in binding assay.
Supply Luminspheres™ to bioscience collaborator for independent evaluation
Prepare commercial quantities of Luminspheres™ for inclusion in bioconjugation kits.
Luminspheres™ is a platform technology that has diverse applications including security-printing LED-lighting and bioimaging. Currently, the team is focused on developing Luminspheres™ into both security-printing & LED-lighting applications; we would welcome the student to join our team
to develop Luminspheres™ for bioimaging. The student will be supervised and mentored b Chromition's principal chemist in developing Luminspheres™ into biological kits in collaboration with our bioscience partner. The student will gain a wealth of experience and acquire valuable skills from exposure to multitude of new techniques and methodologies. Accordingly, the placement will involve the design, preparation, purification and evaluation of monomers that will be polymerised into multicoloure Luminspheres™, which will be evaluated using appropriate analytical techniques conjugated to various antibodies, for biological screening and the student's findings communicated to our collaborator in-order to develop Luminspheres™ into bioconjugation kits. The placement student will learn a variety of routine techniques and methodologies that are readily transferable to the global chemical industry.

The student's independent project will draw upon a variety of synthesis, purification, analysis evaluation techniques and methods that are performed routinely within Chromition. Specifically, the student will be trained in well-established organic chemistry mechanisms, chemical risk assessment and COSHH regulations. Routine synthetic chemistry techniques (Schlenk, reflux/cryogenic reactions) will be learnt to synthesise monomers that will be purified (extraction, filtration, recrystallisation, sublimation, precipitation, chromatography) and evaluated sing various standard analytical techniques (NMR, MS, GCMS, HPLC, IR). These monomers will be polymerised into Luminspheres™ using emulsion techniques that are widely used by the paint industry and properties evaluated using various analysis techniques (GPC, DLS, uv-vis/fluorescence spectroscopy, TEM, quantum yield). The Luminspheres™ will be conjugated to antibodies using well established coupling procedure (EDC, biotin-streptavidin) and screened in biological binding assays (electrophoresis, FACS, plate binding).
In addition, the placement will offer the opportunity for the student to develop a breadth of industry valued transferable skills through the preparation and communication of articulate oral presentations, detailed written reports and articles for publication both internally and to our
collaborator (MS-Office, Chemical drawing software).
Training Opportunities
We pledge to provide appropriate training and exposure to our broader business to ensure the student maximises value from the placement and gains sufficient breadth of business acumen to pursue a career in the chemical industry.

The student's placement with Chromition will provide exposure to diverse commercial market including printed-electronics, security-printing, LED-lighting and bioimaging. Practically, the student will be trained in risk assessment/1st aid and a multitude of routine and specific synthesis, purification and analysis techniques whilst developing Luminspheres™ into biological kits.
Moreover, the student will develop a breadth of communication skills through discussion an presentation to external service providers and our collaborators and we will provide basic training and exposure to business negotiation. In addition, the student will be encouraged to participate in
meetings with our patent firm and gain an understanding of basic patent strategy in-order to contribute to scoping claims and exemplification of our patents.
Likely learning outcomes
Chromition is dedicated to cultivate the student during their placement with us to ensure that we both maximise value from this opportunity. Chromition will actively engage with the student's university to ensure key objectives expectations and learning outcomes are achieved and provide an honest and open environment that is conducive to student learning.
To leverage the most from the opportunity, the student must be enthusiastic and motivated; it is expected that they proactively and openly communicate with their mentor, team and wider company and fully engage, listen and question in-order to progress their project.
The student requires rudimentary knowledge and understanding of mathematics, chemistry an should have a basic level of technical competence to plan, execute, analyse, interpret and report data using standard techniques and instrumentation.
During the placement, the student will gain hands-on experience in risk assessment, desktop research and a range of practical laboratory techniques. The student will be encouraged to question, learn and diligently plan, execute and report findings to utilise time efficiently.
On completion of the placement, the student will demonstrate a wealth of technical and highly valued transferable skills. The student will have developed the ability to plan activities, be competent in reproducibly following experimental protocols and competently acquire and interpret
data using a diverse range of analytical techniques whilst documenting experiments to a high standard.
The student will develop an aptitude to embrace shifting priorities in order to punctually meet deadlines. They will be able to work equally well independently and collaboratively within a team .
Also, the student should proactively participate in team meetings, share information an contribute creative ideas to progress projects in-order to collaboratively solve problems
Transferable skills required
Essential - The transferable skills that are essential for the student to already possess to undertake the role include:
Proactively and openly communicate with mentor, team and wider company.
Fully engage listen and question in-order to progress project.
Diligently plan, execute and report findings.
Plan work load to utilise time efficiently.
Motivated to achieve personal goals that are aligned with those of the team, project objectives & company strategy.
Proactively participate and contribute to team meetings.
Enthusiastic and efficient work ethic to rapidly progress project
Desirable - The transferable skills that would be desirable for the intern candidate to possess include:
Possess high emotional intelligence.
Confidently and articulately promote Chromition externally.
Positively contribute to Chromition's culture
Relevant Disciplines
UNDERGRADUATES only: Working towards accredited Chemistry Degree.
For further information regarding accredited courses, please visit: http://www.rsc.org/Education/courses-and-careers/accredited-courses/
Additional Information
Please ensure that you are willing and able to live within commutable distance of the company site before applying. This placement is located in Manchester; please find details of the location below:
Chromition - Greenheys Building, Manchester Science Park, Pencroft Way, Manchester, M15 6JJ
Cogent Life Science Placements Service are managing the recruitment for this placement at our client's request, therefore we ask that applications are made through our website please.
The Royal Society of Chemistry is the world's leading chemistry community, advancing excellence in the chemical sciences. With 51,000 members and a worldwide knowledge business that spans the globe, it is the UK's professional body for chemical scientists; a not-for-profit organisation with 170 years of history and an international vision for the future. The Royal Society of Chemistry as part of its small companies programme, EnterprisePlus (www.rsc.org/sme) has granted a small number of companies funding to host a "year in industry" placement. Funding has been awarded in recognition of their ability to develop and mentor an undergraduate chemist and robustness of the project content and structure in terms of its scientific content and what you will learn. This year, Chromition is a well-deserved recipient of this prestigious funding. It is expected that if you are successful in being selected for this role that you are a member of the Royal Society of Chemistry by the time you start the placement. Royal Society of Chemistry membership is just £19 and you can join online at: http://www.rsc.org/Membership/join/admission/undergrad/index.asp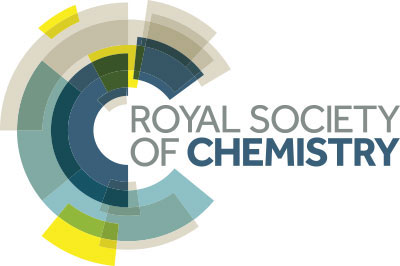 Please note: only UNDERGRADUATES working towards a Chemistry degree will be considered for this placement
Please note: this placement is due to start on 14/08/2017, please ensure your availability
Closing date: 26/01/17