Optibrium - Computational Chemistry Research Associate - Undergraduate Placement
Recruiter

Closes

23 Jan 2017

Contract Type

Hours
Fantastic opportunity for a keen Chemistry undergraduate to gain hands-on experience in a successful business, creating elegant software solutions for small molecule design!

About the company
Founded in 2009, Optibrium continues to develop new products and research novel technologies to improve the efficiency and productivity of the drug discovery process. Optibrium works closely with its broad range of customers and collaborators that include leading global pharma, agrochemical and flavouring companies, biotech and academic groups. Optibrium provides elegant software solutions for small molecule design, optimisation and data analysis. The acid dissociation constant (pKa) is an important molecular characteristic, strongly influencing physiochemical and biological properties of molecules, such as solubility, membrane permeability and metabolic stability. Therefore, the ability to accurately predict pKa, based on chemical structure alone is highly beneficial for computer-aided design of high quality compounds in drug and agrochemical discovery, in addition to other chemistry fields.

Job Purpose
Optibrium's StarDrop software helps chemists to design and select high quality candidates with the properties required to be a successful drug or agrochemical. An important part of this platform is a suite of robust, well validated computational models that predict the physicochemical, absorption, distribution, metabolism and elimination (ADME) properties of chemical compounds based on their structure. These enable the likely properties of new compounds to be predicted before choosing which to synthesise and test, saving time and resources.
This project will largely consist of independent project work under close supervision as part of our computational chemistry research team, to develop the 'next generation' of predictive physicochemical and ADME models for use within StarDrop. This will involve review of the literature to curate high quality experimental data with which to build and validate models. A range of different modelling methods will be explored to find the best approaches for modelling different properties, before building and validating high quality models for practical applications.
The successful student will join an active research group in an entrepreneurial company, developing new methods that guide the optimization of compounds in drug discovery, agrochemicals and other chemistry fields. They will be exposed to all aspects of the business and also work alongside team members involved in software development, customer project support and sales.
As part of this role, the student will also interact with our academic collaborators, including researchers at the University of Cambridge Imperial College, Kings College London and international members of the European HeCaToS consortium, funded under an EU Framework 7 grant. The opportunity will be provided for the student to attend and present their results at an international conference. If the project is successful the student will be able to publish their research and the resulting methods will benefit users of our StarDrop software at organisations including top-ten pharmaceutical companies, biotech's, not-for-profit and academic research groups.

Job Accountabilities
Computational Chemistry
Deeper understanding of key physicochemical and ADME properties and their importance in drug discovery and agrochemical research
Use of literature and databases to gain knowledge of project background and underlying data
Practical application of methods for statistical modelling and data analysis, including use of a range of software platforms (e.g. Excel, R, KNIME, StarDrop)
Applications of Chemistry in Industry
Learn about the challenges of chemistry research in the pharmaceutical, agrochemical and other industries
Gain an understanding of the application of computational methods for compound design in medicinal chemistry and agrochemical research
Business
Understand the operation of a small business and the contribution of different functions to its success
Recognise the relevance of their education to real-world problems and help to inform future career choices
Transferable skills
Understand the importance of clear written and oral communication and demonstrate these skills
Independent working within the context of a larger research effort
Engage positively in a team environment, contributing wherever they can add value
Relevant Disciplines
UNDERGRADUATES only: Working towards accredited Chemistry Degree.
For further information regarding accredited courses, please visit: http://www.rsc.org/Education/courses-and-careers/accredited-courses/
Additional Information
Please ensure that you are willing and able to live within commutable distance of the company site before applying. This placement is located in Cambridgeshire. Cogent Life Science Placements Service are managing the recruitment for this placement at our client's request, therefore we ask that applications are made through our website please.
Potential opportunity to attend external RSC meetings, UK QSAR, possible international conferences (depending on outcome of research)
33 days holidays
The Royal Society of Chemistry is the world's leading chemistry community, advancing excellence in the chemical sciences. With 49,000 members and a worldwide knowledge business that spans the globe, it is the UK's professional body for chemical scientists; a not-for-profit organisation with 170 years of history and an international vision for the future. The Royal Society of Chemistry as part of its small companies programme, EnterprisePlus (www.rsc.org/sme) has granted a small number of companies funding to host a "year in industry" placement. Funding has been awarded in recognition of their ability to develop and mentor an undergraduate chemist and robustness of the project content and structure in terms of its scientific content and what you will learn. This year, Optibrium is a well-deserved recipient of this prestigious funding. It is expected that if you are successful in being selected for this role that you are a member of the Royal Society of Chemistry by the time you start the placement. Royal Society of Chemistry membership is just £19 and you can join online at: http://www.rsc.org/Membership/join/admission/undergrad/index.asp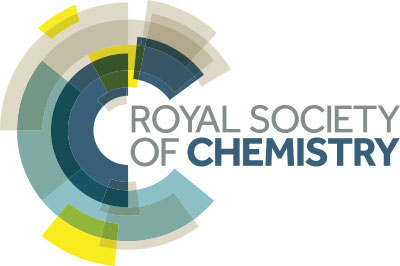 Face-to Face Interviews will take place week commencing 13th February and travel costs will be reimbursed
Successful candidates will need to be available to start between July and early September 2017
Please note: only UNDERGRADUATES will be considered for this placement
Closing date: 23/01/17