Hypha Discovery Ltd - Biotransformation Chemist - Undergraduate Placement
Recruiter

Closes

19 Jan 2017

Sector

Contract Type

Hours
Excellent opportunity for a talented Chemistry student to gain valuable hands-on skills! About the company
Hypha Discovery is a microbial technology company helping partners in pharmaceutical and agrochemical R&D succeed through the discovery and production of microbial and mammalian metabolites. The company is expert in the scalable production of DMPK metabolites and generation of polar analogues, and is also a leading provider of unique natural product screening libraries and associated services.
Job Purpose
The student will spend half their time on a defined research project, 'Using microbial biotransformation for drug/lead diversification', using Hypha's biotransformation platform. This will be a developmental project for Hypha and may open up new opportunities to expand the business. The other half of the student's time will be spent gaining analytical, chemical and purification laboratory experience, working alongside Hypha chemists engaged on the delivery of drug metabolite and contract purification projects for Hypha customers.
Job Accountabilities
Steps in the project would include:
a one month literature review
working with Hypha's biotransformations team to generate extracts from microbial and enzyme biotransformations of selected compounds, and analysis for products of potential interest (target molecules) using HPLC/MS (screening)
scale-up production, extraction and purification of target molecules using preparative HPLC
structure elucidation using MS and NMR
High level project deadlines are completion of screening by month 6, and scale up production, purification and structural confirmation
of target molecules by month 12.
The project deliverables are:
Selection of opportunities from literature review
Devising an appropriate process – selecting micro-organisms & microbial screening procedures including LC-MS analytical methods
Production of target molecules
Confirmation of production and structure elucidation of target molecules
Assessment of target molecules for improved properties (bioactivity and/or in vitro DMPK profile)
The key aim of the general laboratory training that will be provided is to give the student the skill sets required by a biocatalytis scientist, with experience of a range of analytical chemistry and purification techniques and equipment. Deliverables are that by the end of the year the student will be proficient in the extraction & purification of reaction products with a working knowledge of structure elucidation. Involvement on contracts will also give the student an understanding of the need for speed, accuracy and communication that is needed in the contract research organisation business environment.
Hypha will also look at ways to extend the student's project work into their final year university project, potentially a collaboration involving screening Hypha's natural product libraries in a disease area researched by an academic supervisor at the student's university. A post-graduate employment opportunity at Hypha is also a possibility if the student impresses.
Likely learning outcomes
At the end of the year the student will have completed a comprehensive training programme enabling them to work with a great deal of independence, and with responsibility for designing their own experiments. Specifically they will be proficient in analytical chemistry and purification processes, and the handling and extraction of microbial cultures. Learnt techniques will include:
Compound extraction (solvent & solid phase extraction)
Purification (preparative HPLC and other chromatographic separations)
Evaporation techniques (rotary, centrifugal, lyophilisation)
Analysis (HPLC-MS-UV/ELSD)
Scientific information retrieval – internet and database searching
Good microbiological practice – aseptic technique and safe handling
Biotransformation screening work will involve careful preparation of substrate solutions at known concentrations, and analysis of LC-MS chromatograms to look for microbial reaction products that can be related to substrate components by logical changes in molecular weight. This will lead to an understanding of microbial metabolic reactions and pathways. They will become proficient in the use of chromatographic software and will be introduced to the use of NMR interpretation software.

The student will receive thorough Health & Safety training before starting laboratory work. They will need to follow Hypha's procedures for accurate planning and recording of laboratory procedures and results in laboratory notebooks and electronically, and also precise logging of time to specific projects as Hypha provides service to a large number of pharmaceutical and agrochemical clients.

The student will participate in and present results on their own project in company research meetings. As Hypha is still a small company, it provides an informal working environment with a high level of insight into company operations. Business learning will include an understanding of the research project's value to Hypha and its wider commercial applications, and how to work for external customers with accuracy and speed and a professional attitude to client communications.
Relevant Disciplines
UNDERGRADUATES only: Working towards accredited Chemistry Degree.
For further information regarding accredited courses, please visit: http://www.rsc.org/Education/courses-and-careers/accredited-courses/
Additional Information
Please ensure that you are willing and able to live within commutable distance of the company site before applying. This placement is located in Uxbridge; the company is willing to make a contribution to reasonable interview travel expenses. Cogent Life Science Placements Service are managing the recruitment for this placement at our client's request, therefore we ask that applications are made through our website please.
The Royal Society of Chemistry is the world's leading chemistry community, advancing excellence in the chemical sciences. With 49,000 members and a worldwide knowledge business that spans the globe, it is the UK's professional body for chemical scientists; a not-for-profit organisation with 170 years of history and an international vision for the future. The Royal Society of Chemistry as part of its small companies programme, EnterprisePlus (www.rsc.org/sme) has granted a small number of companies funding to host a "year in industry" placement. Funding has been awarded in recognition of their ability to develop and mentor an undergraduate chemist and robustness of the project content and structure in terms of its scientific content and what you will learn. This year, Hypha Discovery Ltd is a well-deserved recipient of this prestigious funding. It is expected that if you are successful in being selected for this role that you are a member of the Royal Society of Chemistry by the time you start the placement. Royal Society of Chemistry membership is just £19 and you can join online at:
http://www.rsc.org/Membership/join/admission/undergrad/index.asp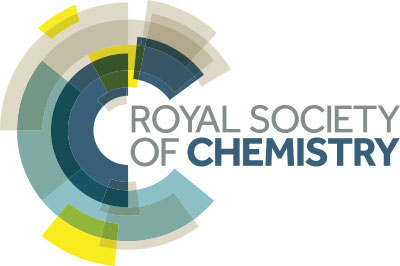 Please note: this placement is due to start in summer 2017, please ensure availability
Please note: only UNDERGRADUATES will be considered for this placement
Closing date: 19/01/17