MOF Technologies Ltd - Research Chemist - Undergraduate Placement
Recruiter

Closes

27 Jan 2017

Sector

Contract Type

Hours
Join MOF Technologies Ltd as a Research Assistant for the opportunity to work with Metal-Organic Frameworks, considered among the most exciting, high profile developments in nanotechnology to emerge over the past decade! About MOF Technologies Ltd.
MOF Technologies has developed a novel technique for the synthesis of MOFs, which is environmentally friendly, rapid and highly scalable, allowing cost-effective deployment of these revolutionary materials on a large scale. Our patented technology for the first time allows the synthesis of MOFs using very little or no solvents and on greatly reduced timescales, by making use of "mechanochemistry". The MOF material is produced in a matter of minutes, in a powder form ready for applications, without further treatment.
Job Purpose
The placement objective is to discover reaction conditions and starting materials for the solvent-free mechanochemical synthesis of Metal organic Framework (MOF) material and demonstrate continuous scale-up to at least 1kg. The project is planned to give the student a first rate and unique training in both green methods of chemical synthesis and to begin scale-up of such chemistry through continuous flow processes. State-of-the-art pilot-scale production facilities may be used, depending on progress made during the project. The project will focus on an exciting type of MOF known as CAU-10-H which is based on Al (III) and benzene-1,3-dicarboxylate. It exhibits unique mechanical and hydrolytic stability. It is a very promising material for applications such as in improved heat exchangers. The student will avail of the company's in-house expertise in MOFs and mechanochemical synthesis (Dr John Breen and Lead Chemist Dr Jose Casaban) to explore possible routes to this material through the company's patented mechanochemical methods.
The student will receive hands-on training in Powder X-ray Diffraction, IR Spectroscopy, Thermo-gravimetric analysis, Differential Scanning alorimetry, N2 Brunauer–Emmett–Teller surface area analysis, methods of mechanochemical synthesis including vibration ball milling, planetary ball milling and twin screw extrusion. The student will be trained in creating laboratory records to an industrial standard and in following industry standard safety practices (including COSHH). The student will be trained to provide regular concise technical written and oral reports and to give effective presentations. The student will also be educated in key considerations of industrial chemicals manufacturing including scale-up, cost and sustainability. It is expected that the student will meet with customers and be involved in discussions of customer needs. The student will also develop an understanding of the commercial drivers of a small chemical manufacturing company and the need to be adaptable when developing new technologies with commercial application.
Additionally of great interest to the student would be the experience of working in a small, expanding innovative chemical manufacturing company that is developing a new method of chemical manufacturing that is environmentally friendly, resulting in improved production efficiencies. This could also result in the student gaining access to the intellectual Property process, generating results for new patent applications along with the drafting of the application document in collaboration with the Chief Production Officer (CPO) and the nominated patent attorney.
Job Accountabilities
Job Schedule
Stage 1, Months 1-4:
Small-scale ball milling experiments will be conducted to assess the reactivity of potential starting materials. Analysis will involve powder X-ray diffraction, IR spectroscopy, solid state NMR spectroscopy, thermo-gravimetric analysis and N2 Brunauer–Emmett–Teller surface area analysis. Both solvent-free and liquid-assisted milling approaches will be investigated. This will identify appropriate reactions conditions for achieving a high quality product.

Stage 2, Months 5-9:
Following initial work, continuous production at ca. 0.5 kg per hour will be attempted with laboratory-based twin screw extruders. MOF Technologies has a world lead in the application of such techniques for chemical synthesis. Further variables investigated will include feed rate, screw speed and screw profiles to be optimised for this particular process. If successful it is possible to move to 10 kg per hour production using the company's state-of-the-art pilot scale facilities.
Stage 3, Months 10-12
The student will investigate optimal conditions for kg-scale activation of the material, ideally avoiding the need for solvents, e.g. by heating at reduced pressure. It may also possible to investigate product shaping into pellets and coatings, depending on the form required by the customers. The student will be fully integrated into the company including research and production meetings, and have the opportunity to meet end-users and discuss their requirements. The student will be educated in the general aspects of chemical manufacturing including cost considerations and sustainability. The student will develop independence, plan their own work and to contribute and follow their own ideas whilst supervised by Dr Breen and Dr Casaban.
Typical day:
Preparing MOFs (60%)
Analysis of MOFs (25%)
Health & Safety Tasks (5%)
Training (5%)
Admin (5%)
Relevant Disciplines
UNDERGRADUATES only: working towards an Accredited Chemistry Degree
Additional Information
Please ensure that you are willing and able to live within commutable distance of the company site before applying. This placement is located in Belfast. Cogent Life Science Placements Service are managing the recruitment for this placement at our client's request, therefore we ask that applications are made through our website please.
The Royal Society of Chemistry is the world's leading chemistry community, advancing excellence in the chemical sciences. With 49,000 members and a worldwide knowledge business that spans the globe, it is the UK's professional body for chemical scientists; a not-for-profit organisation with 170 years of history and an international vision for the future. The Royal Society of Chemistry as part of its small companies programme, EnterprisePlus (www.rsc.org/sme) has granted a small number of companies funding to host a "year in industry" placement.
Funding has been awarded in recognition of their ability to develop and mentor an undergraduate chemist and robustness of the project content and structure in terms of its scientific content and what you will learn. This year, MOF Technologies Ltd is a well-deserved recipient of this prestigious funding. It is expected that if you are successful in being selected for this role that you are a member of the Royal Society of Chemistry by the time you start the placement. Royal Society of Chemistry membership is just £19 and you can join online at:
http://www.rsc.org/Membership/join/admission/undergrad/index.asp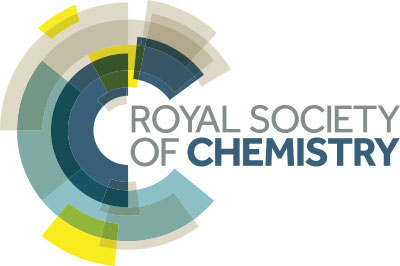 Please note: only UNDERGRADUATES can be considered for this placement
Closing date: 27/01/17