FormFormForm Ltd - Laboratory Technician and Research Assistant - Undergraduate Placement
Recruiter

Salary

£18,750 - £20,280 per annum

Closes

17 Jan 2017

Sector

Contract Type

Hours
About the company
FORMFORMFORM started with an idea and a small team of product designers and materials scientists in London. Their dream is to make fixing, modifying and making things easy and fun for anyone, and Sugru is their solution. Their patented silicone technology is unique. Out of the pack, Sugru feels like play-dough, and it's that easy to use too. It bonds to almost any other material and cures just by exposing it to air. Its durable cured properties mean it'll stay strong and securely bonded anywhere from the freezer to a steamy hot shower, from the home to the great outdoors.
Job Purpose
The intern will be based in the Research and Development team of chemists, materials scientists and engineers. There will be scope to find a R&D project that suits the interests and aptitude of the placement student from within the range of current areas of materials development projects. The placement student will spend the majority of their time in two R&D laboratories, and will also have a desk in an office area.
Job Accountabilities
FormFormForm manufacture and sell Sugru, a unique silicone putty-based mouldable glue. The intern will be based in the Research and Development group. This team undertakes a range of new product development projects, including improvements to existing formulations and processes, adapting them for specific applications, and assembly of new formulations from scratch.
There will be scope to find a R&D project that suits the interests and aptitude of the placement student from within the range of current areas of materials development projects. Further details of potential project areas can be explored during the interview stage.

Possible topics of research and development projects relate to a wide range of areas of chemistry including cure kinetics, and improvement of stability and shelf life (physical); identification, synthesis (where not available commercially) and evaluation of new candidate materials to control cure rate and adhesion (organic); functionalisation of polymers (applied chemistry) and development of mineral filler systems (inorganic).
Examples of projects undertaken by two recent Materials Science undergraduate interns at FormFormForm include the introduction of functional additives into putty formulations to explore potential new applications, and the development of new test methods to quantify the level of adhesion of silicone putty materials to different substrates. Both of these former interns were taken on as graduate employees in the R&D group.
An undergraduate chemistry student has also recently started a placement project, and has already made a significant impact on our formulation development work.
Full training on the materials used in our formulations, specialised laboratory techniques and use of state-of-the-art testing equipment will be provided. The company also encourages all R&D staff to spend up to 20% of their time following up their own ideas to demonstrate feasibility for possible future projects. The R&D group meet weekly to review current progress and challenges and have a very strong team spirit, extending from work to social activities.
The ideal candidate will have:
Good aptitude for a wide range of practical applied chemistry
A strong interest in polymer-based formulation development
Excellent written and verbal communication
Team working skills will also be an advantage, and the placement will provide significant opportunities to gain further experience.
The company is based on a single site in Hackney, London, so there will be a wide range of possibilities to interact with other groups (Quality, Production, Sales & Marketing, Customer Service etc.) to find more about work in these other areas of the business and how they interact with the R&D group, and to learn about possible future career paths in these other areas.
Learning Outcomes
It would be expected that the following learning outcomes could be achieved through this placement:
Materials knowledge: the organic, polymeric and inorganic components that are used in curable polymer systems.
Curing/stability: the formulation variables and physical chemical principles that can be employed to control the rate of cure and stability/shelf life of polymers, and how to measure these factors.
Evaluation techniques: the relationship between simple test methods and more exhaustive standard approaches to chemical analysis, and measurement of end-use performance of materials.
Development of formulations: the chemical and process strategies used to put a formulation together.
Design of experiments: systematic approaches to planning of experiments to determine which factors are important in achieving the desired properties
Recording of data: experience with using laboratory notebooks, keeping computer records, data/statistical analysis, and reporting/presenting summaries of results to the rest of the R&D team.
Safe working and good laboratory practice: working safely and tidily with other team members in shared-use lab areas.
Business needs: understanding of why materials developed need to meet key requirements, including which features are essential, and which may provide optional additional benefits.
Interaction with on-site sales and marketing teams will provide specific experience in this area, for example market applications for new projects.
Relevant Disciplines
Chemistry undergraduate BSc or MSc
Additional Information
Please ensure that you are willing and able to live within commutable distance of the company site before applying. This placement is located in Hackney, East London. The annual salary will depend on the number of hours worked and for this twelve month placement will be between £18,750 for a 37 hour week and £20,280 for a 40 hour week. FormFormForm Ltd. are an equal opportunities employer and welcome applications from all suitably qualified persons regardless of their race, sex, disability, religion/belief, sexual orientation or age.
Cogent Life Science Placements Service are managing the recruitment for this placement at our client's request, therefore we ask that applications are made through our website please.
The Royal Society of Chemistry is the world's leading chemistry community, advancing excellence in the chemical sciences. With 49,000 members and a worldwide knowledge business that spans the globe, it is the UK's professional body for chemical scientists; a not-for-profit organisation with 170 years of history and an international vision for the future. The Royal Society of Chemistry as part of its small companies programme, EnterprisePlus (www.rsc.org/sme) has granted a small number of companies funding to host a "year in industry" placement. Funding has been awarded in recognition of their ability to develop and mentor an undergraduate chemist and robustness of the project content and structure in terms of its scientific content and what you will learn. This year, FormFormForm Ltd is a well-deserved recipient of this prestigious funding. It is expected that if you are successful in being selected for this role that you are a member of the Royal Society of Chemistry by the time you start the placement. Royal Society of Chemistry membership is just £18 and you can join online at:
http://www.rsc.org/Membership/join/admission/undergrad/index.asp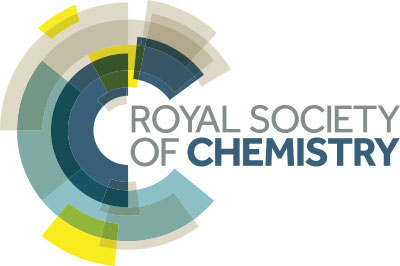 Please note: Start date for this placement July / August 2017 (flexible)

Please note: This placement is available for undergraduates only
Closing date: 17/01/17